46th Public Lectures on October 13th
04.10.2022

The 46th NAR-Lecture I ECONOMIC ASPECTS OF AGING will take place at 5-7 p.m. in the New University at Universitätsplatz I Hörsaal 13, Grabengasse 3-5, 69117 Heidelberg
Aging and Economics – what we don´t
Prof. Dr. h.c. Axel Börsch-Supan I Ph.D., SHARE, the Survey of Health, Ageing and Retirement in Europe, is a research infrastructure for studying the effects of health, social, economic and environmental policies over the life-course of European citizens and beyond. From 2004 until today, 530,000 in-depth interviews with 140,000 people aged 50 or older from 28 European countries and Israel have been conducted. The talk will present the main features of SHARE, which kind of internationally comparable longitudinal micro data is generated, concrete examples from our research how SHARE delivers insights in the fields of public health and socio-economic living conditions, and how SHARE 2.0 will mutate from a classical survey into a flexible-frequency multimode instrument in the future.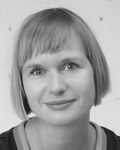 Second Career or last Chance? Start-ups with life Experience
Prof. Dr. Annette Franke I Evangelische Hochschule Ludwigsburg
Existenzgründungen von Menschen jenseits des 50. Entrepreneurial activities by persons 50plus are discussed quite controversially. For example, businesses started by older persons - especially those who are unemployed - are often considered to be economically unviable. At the same time, senior entrepreneurship suggests a productive response to demographic change. The presentation emphasizes a realistic depiction of senior entrepreneurship and genderspecific pathways between a new start and the last chance. In particular, the entrepreneurial motivations and activities of older adults are considered in their dynamic and reciprocal relationship between personal and occupational transitions, trajectories and key moments on the one hand and social, normative and structural conditions on the other.

Economic Decisions in old Age: Better, worse or simply not comparable to earlier Life?
Prof. Dr. Christine Schwieren I Alfred-Weber-Institut für Wirtschaftswissenschaften, Universität HeidelberIn diesem Vortrag In this talk, I will discuss to which extent decision-making behaviour changes in older age. The focus will be on "healthy" ageing. Here, the question will be whether and in what way older people decide differently than younger people, e.g. concerning social preferences, risk propensity or dealing with the temporal dimension of decisions. I will also discuss whether the differences found are rather cohort effects and are thus related to shared experiences of a generation, or whether these are effects specific only to older age groups – and how this can be distinguished. Finally, the significance of these differences for living together and, if necessary, working together in an ageing society will also be discussed.
Kontakt I Dr. Birgit Teichmann I Tel. +49 6221 54 8124 I E-Mail: teichmann@nar.uni-heidelberg.de
zum Flyer
Mit Möglichkeit zum Videovortrag. Bei den Videos handelt es sich um ASX-Dateien, diese lassen sich mit Media Playern starten (z.B. Windows Media Player VLC Media Player.
anna kutsubinas:
Email
Latest Revision: 2022-10-06